July 29th celebrates Lasagna! It's a whole day of heating up the house and enjoying this delicious dish. Now, July is a hot month to be even thinking about preparing such a meal. The oven heats up the house for over two hours and if you're making it by hand, it takes forever to make. That classic recipe of Lasagna is best kept for winter months, when you need a warm meal while you're buried beneath thousands of blankets. For the summer, let's try and focus on some delicious dessert lasagna's. It keeps the spirit of the holiday while fulfilling a potluck or two.
Take a gander at these recipes that won't heat up your home (too much):
No Bake Banana Dream Dessert No bake is the best way to make a summer dessert. It's layered with golden Oreos, cheesecake, and banana pudding. Topped with banana slices, this fun filled treat will have you going bananas!
Caramel Cookie Lasagna  Caramel and cookies should always go together. Vanilla pudding, Lorna Doone cookies, and chips ahoy cookies go together with heath bars in this caramel dessert. Infused and topped with caramel sauce, it's surely to stick with you.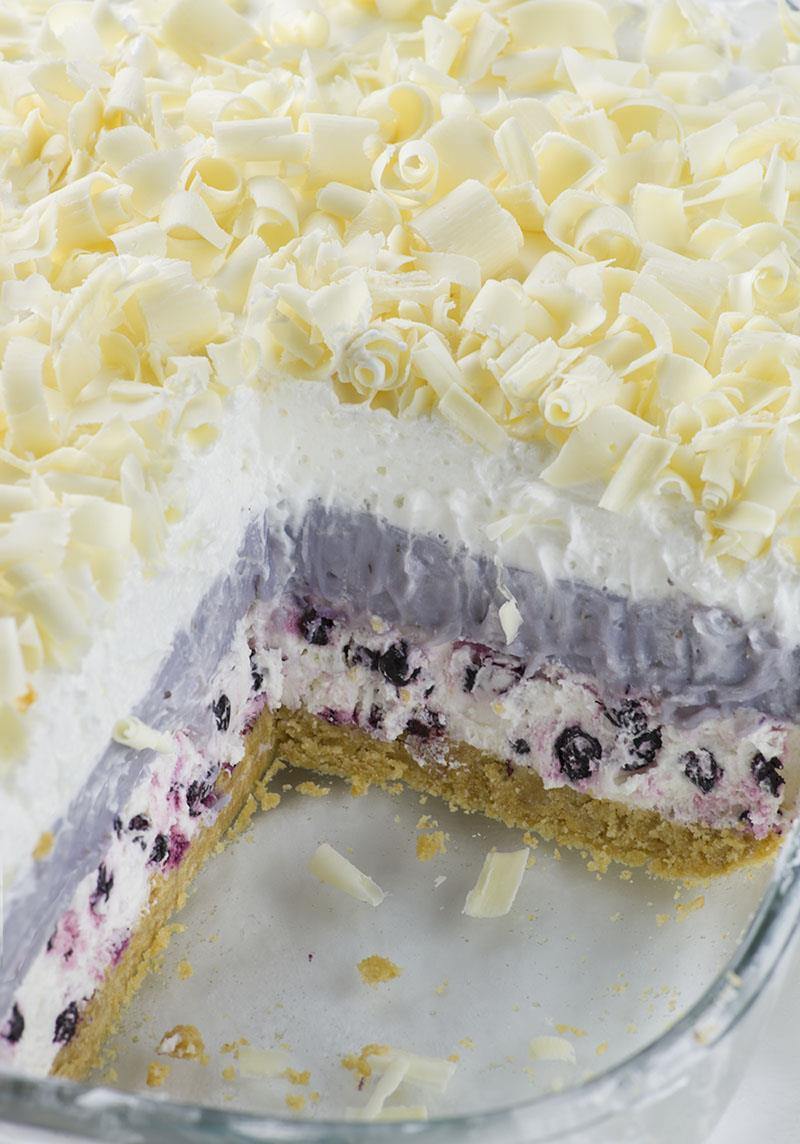 White Chocolate Blueberry Lasagna This dessert is topped with white chocolate shavings and filled with delicious treats. It starts out with a crust of golden Oreos and keeps adding delicious layers like cream cheese, white chocolate, and of course, blueberries!
Mint Chocolate Lasagna  For mint lovers out there, try this mint chocolate lasagna. You get to enjoy chocolate pudding, green colored cream cheese, and whipped cream. Topped with Andes Mints, it is a delicious mint treat that will tantalize your taste buds.
Lemon Lasagna   Lemon desserts will always be my favorite. This dish is simple but tasty. It's made out of a Golden Oreos crust (there's a theme here, did you see?), lemon pudding, cream cheese, and cool whip! If you want to top it off with a lemon slice, go right ahead.
Chocolate Lasagna What kind of list wouldn't have something that's mostly chocolate? Try this lasagna on for size, made from Oreos, Cool Whip, chocolate chips, and chocolate pudding. Chocolate lovers beware, this will surely melt your summer.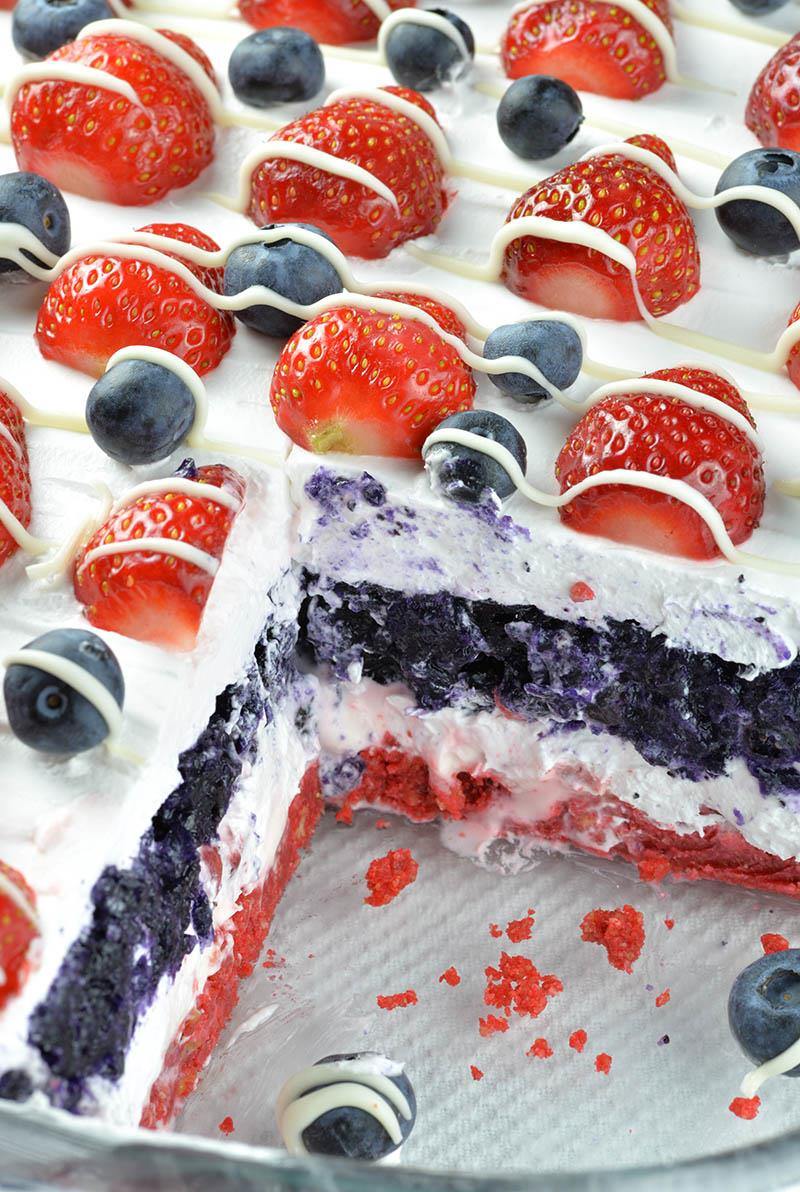 No Bake Summer Berry Lasagna
I had to put in a dessert that fits in with the month of July. This Summer Berry Lasagna is a bit different than the others. The bottom layer is graham cracker mixed with strawberry jam, no more oreos for this post! It's topped with strawberries, blueberries, and white chocolate drizzle. Its dark blue layer is filled with pineapple, gelatin and blueberry pie filling. Now, talk about a treat for July!
To find more recipes to go with your dessert lasagna, come check out our collection at the library!
For more Recipes check out our Pinterest board
Sources:
http://www.crazyforcrust.com/2017/06/no-bake-banana-dream-dessert/  http://omgchocolatedesserts.com/white-chocolate-blueberry-lasagna/  https://amandascookin.com/mint-chocolate-lasagna/ 
https://lilluna.com/lemon-lasagna/ 
http://www.centercutcook.com/chocolate-lasagna/
https://www.pinterest.com/pin/102808803975840507/
http://omgchocolatedesserts.com/no-bake-summer-berry-lasagna/
Pictures taken from:
http://www.crazyforcrust.com/2017/06/no-bake-banana-dream-dessert/
http://omgchocolatedesserts.com/no-bake-summer-berry-lasagna/
 http://omgchocolatedesserts.com/white-chocolate-blueberry-lasagna/