Hey there hungry readers, this August has a day to celebrate the seasonings in your meals! August 19th is More Herbs, Less Salt Day and I'm going to find delectable dishes to satisfy those stomachs. Now, we know salt has an undeniable flavor we can't forget but herbs bring so much to the dinner table.
You have your basil, your dill, your cilantro, mint, thyme, cumin, etc. The list is endless. Usually recipes cause for multiple seasonings or a mix of them while marinating. Each herb brings a new tantalizing taste to enjoy. Part of this holiday is to find ways to add flavor to life while taking away the salt that can affect one's dietary needs. Not all of these recipes cut out salt but they do heavily reduce the way it seasons each dish.
Take a look at these great recipes that have a blast of flavor:
Whipped Feta: This is a delectable dish that is simple and easy to enjoy. It requires cream  cheese, feta, and a slew of herbs to make a tasty
appetizer. You can spread it on crackers, on bread, or even dip your veggies in it! This dish is a tasty treat with the tangy bite that feta can offer. Add a drizzle of olive oil and you've got a great dish to enjoy this summer!
Slow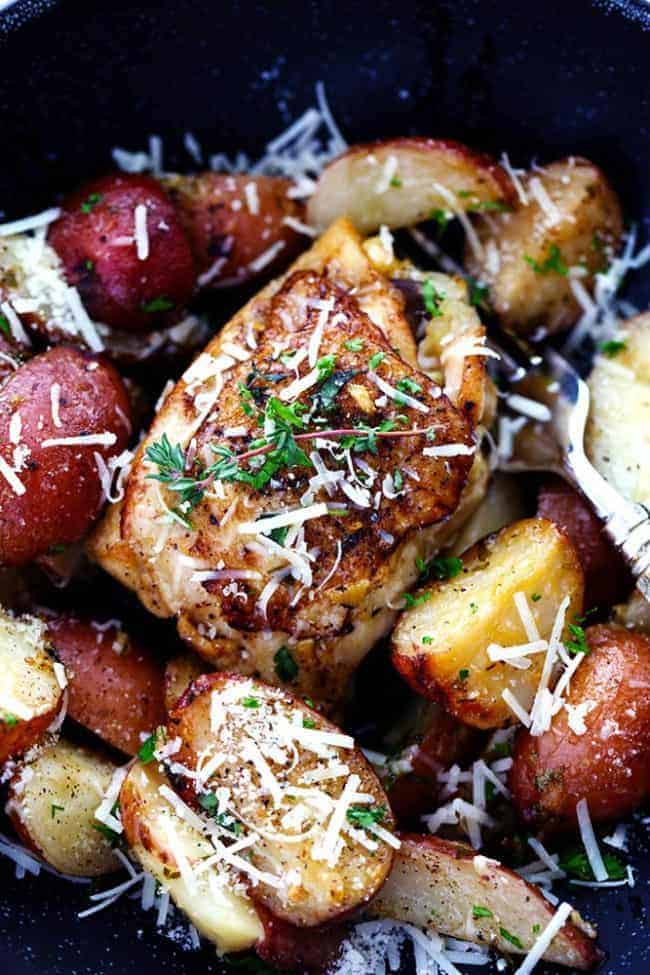 Cooker Parmesan Garlic Herb Chicken: This dish will heat up your crock-pot but won't heat up your kitchen, making it a perfect dish for family and friends in this heat. Mouthwatering sliced red potatoes mixed with chicken breasts cooked up with thyme, parsley, oregano, garlic and (of course) Parmesan. This dish is certain to last throughout the year, bringing a warm meal into a gathering or even just a romantic dinner for two.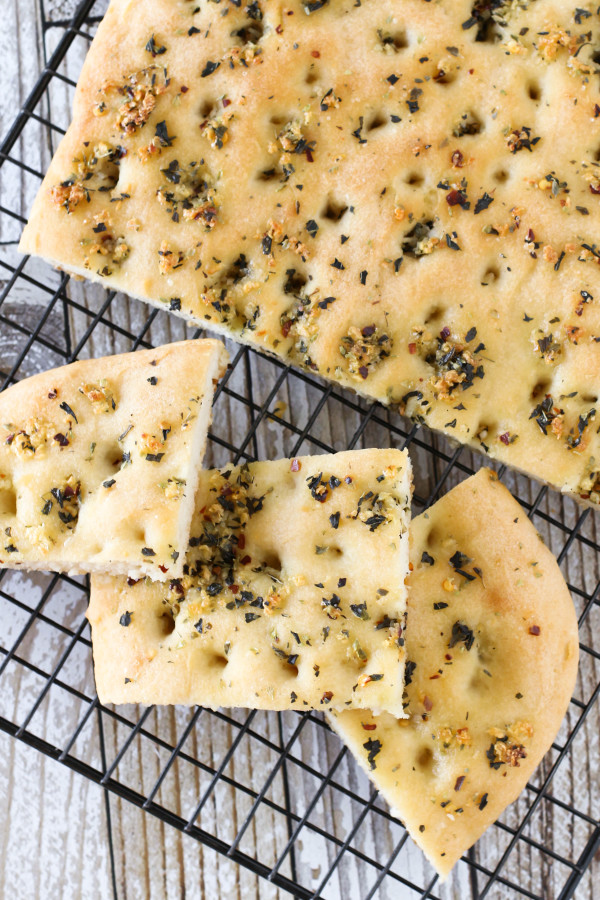 Gluten Free Vegan Garlic Herb Foccacia Bread : The flavor in this dish is not as flat as this bread – I assure you. Even with it being gluten free, the herbs in this bread bring out bursts of flavor in your mouth. A tang of honey, basil, oregano, and minced garlic make this dish a tasty combination with only a 1/4 teaspoon of sea salt to taste.
Dill Dip III : The main spice in this dish is Dill (I know, I know, it's a shocker) and it is combined with sour cream, mayonnaise, parsley and onion! This dish is meant to be a tasty substitute for ranch or different vegetable dips. Simple and easy to make for parties.
Melt-in-Your-Mouth Broiled Salmon : Flaky Salmon that makes your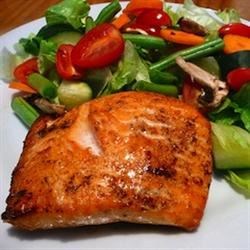 mouth water is next on the recipe line. It requires various types of herbs including some dill! You'll need the use of your oven's broiler to take on this tasty challenge. Mixing all of the delicious spices with garlic and olive oil creates a tasty baste for the fillets. This dish can't stay under the sea, so take advantage of it this summer!
Antipasto Pasta Salad : Pasta salad is one of my favorite summer time treats and this one is definitely a treat. Shelled noodles are mixed with a variety of herbs covering so much of the dish to fill your senses. It's filled with diced salami, pepperoni sausage, two types of cheese, green and red bell peppers, black olive, and salad dressing mix. This cold dish is anything but mouthwatering.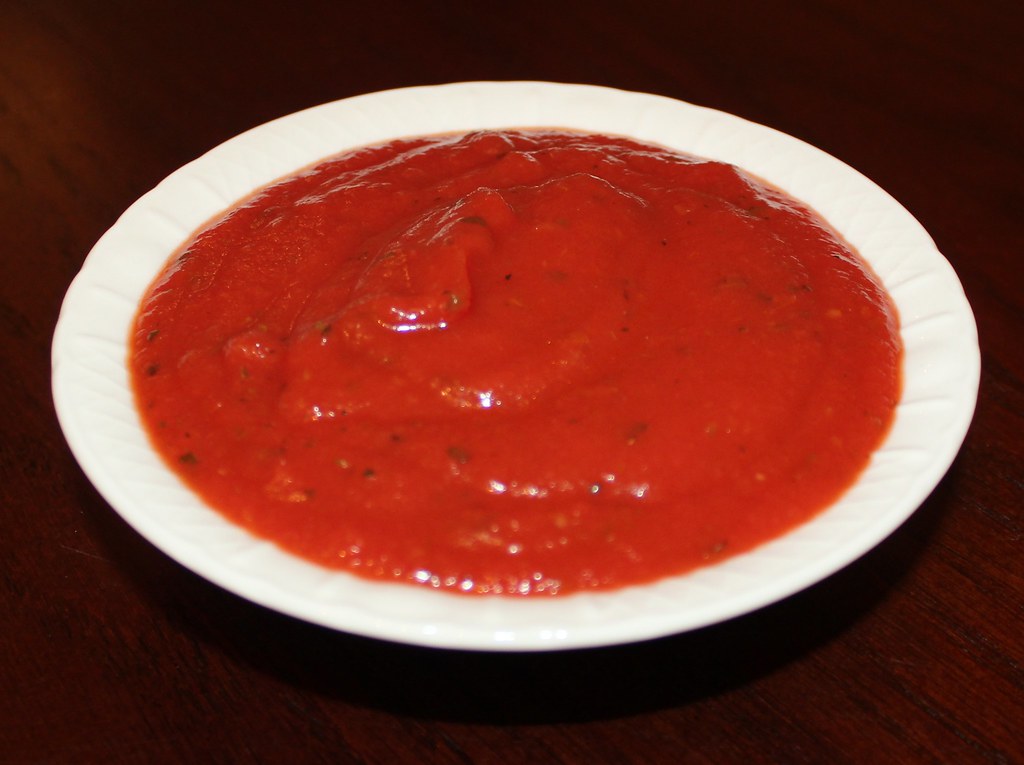 Easy Pizza Sauce : The simplicity is in the name. Pizza is a staple for summer parties or most occasions – it's easy and feeds quite a few people. Homemade pizza sauce just needs tomato paste to mix with water and various herbs.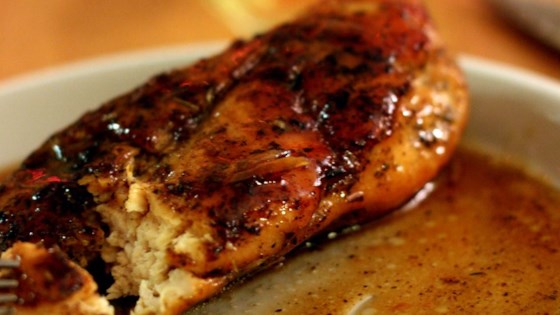 Rosemary Chicken with Orange Maple Glaze : Fresh Rosemary tops this delightful chicken dish. It's sauteed and braised to bring out the orange maple flavoring consisting of orange juice, maple syrup and a half cup of white wine. The recipe suggests to pair it with rice but it would go well with pasta or vegetables as well.
Herbs are the spice of life and these recipes are only the beginning.
For more recipes, check out our collection of Cookbooks or our Pinterest page:  Pinterest – https://www.pinterest.com/bellunivlibrary/eat-well-in-college/
Cookbooks –  http://bellul.ent.sirsi.net/client/en_US/bellevue/search/results/?qu=food+recipes&te=ILS
Sources for Pictures:
http://www.myrecipes.com/recipe/creamy-dill-dip-with-pita-chips
https://therecipecritic.com/2016/12/slow-cooker-parmesan-garlic-herb-chicken-potatoes/
http://allrecipes.com/recipe/110447/melt-in-your-mouth-broiled-salmon/
http://images.media-allrecipes.com/userphotos/560×315/211765.jpg
https://www.litehousefoods.com/recipe/italian-antipasto-pasta-salad
http://www.sarahbakesgfree.com/2016/08/gluten-free-vegan-garlic-herb-focaccia-bread.html
http://basilandbubbly.com/whipped-feta-dip/